Welcome to the Carson Miles M.A., LPC - Elim Counseling, Inc. Secure Client Area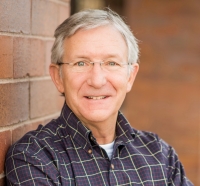 Carson works with people so they can find courage to face their struggles and grow beyond them. He values the stories of everyday life and relationships, and provides a safe place for your story to be heard and understood, so you can learn from it.

As with woodworking or planting a garden, the choice to engage in counseling stirs up dust and dirt for the sake of creating a life that is meaningful and fruitful. Often it's not easy, but it is rewarding.

With Carson, you have a collaborator, teacher, chaplain, and clinical supervisor who works with:
• Individuals
• Couples
• Pastors and church leaders
• Masters-level counseling interns
• Emergency first responders

Please schedule an appointment regarding any of the following areas of focus:
• Making peace with your past
• Developing healthy boundaries
• Reconciling your marriage and relationships
• Recovering after a divorce
• Dealing with alcohol or alcohol addition
• Resolving conflict, anxiety, or stress
• Walking through grief and loss
• Navigating leadership issues
• Debriefing critical incidents in a crisis

Carson Miles received a Master of Arts degree in counseling from Denver Seminary and is a Licensed Professional Counselor in Colorado. His specialized training and certification includes: Myers-Briggs Type Indicator, Emotionally Focused Therapy for couples, Critical Incident Debriefing, and Intensive Training for Counselors with Drs. John Townsend and Henry Cloud.

Prior to becoming an associate with Redimere Counseling, Carson worked for 17 years to establish and oversee a church-based counseling center that served up to 70 clients weekly. His responsibilities included clinical supervision for 75 Masters-level counseling interns, in partnership with Denver Seminary, Colorado Christian University, and the University of Northern Colorado. Carson also volunteered for 3 years as a chaplain for Denver's South Metro Fire Rescue.

Once upon a time Carson studied theatre in college and worked professionally as an actor in 28 shows and as a commercial actor in Los Angeles and New York. He also worked as a builder and millworker to produce high-end custom furniture and cabinets.

Carson is grateful for the growth he has experienced through the seasons and relationships of his life story, especially as a husband, father, and grandfather. He can help you grow through your life story too.
Log in to the secure portal. If you have not received an email with a username, please Register.